Fiona on the first year of MBPTC round two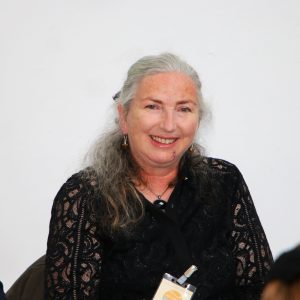 I first met with Ally, one of the facilitators of MBPTC, along with a group of new Community Commissioners in Regent Park in Morecambe. It was 5th of May 2021.
We all sat in a quiet area of the park with some seating and Ally was dispatched to the Sainsburys garage for a meal deals for us all!
The meetings over the following year were convivial affairs and gradually saw a core group form. As the weeks went by, we saw this core group blossom and finally begin to speak out .
Stanleys Community Centre on Stanley Road in Morecambe became a regular meeting place on Wednesday mornings, which we alternated with The Cornerstone in Lancaster on Tuesdays at 5pm.
Phil then joined the MBPTC facilitation team in October. Phil also works (and is popular!) with the young people at Stanleys Community Centre. 
Community Commissioners came and went: Lee and Steve became regulars, and in time we were joined by Doreen and her son Steven, along with Marie, Hannah, and Agrena; what a great group of people! It has been a joy working with them, and the Facilitation Team of Sue, Ally, Phil, Angela and Roger have all been so kind.
Each week we all got to know each other by honest answers to questions about our lives, what had happened to bring us all together and why we wanted to raise the awareness of poverty in the Lancaster and Morecambe area. This included issues surrounding mental health, long term health conditions, poor education, illness, bad fortune, luck.
I have a long term, progressive neurological disease which has put me in a situation worse than I, Daniel Blake's main character. My last employer and the benefits system sealed my fate. I want to use my poor treatment and lessons learnt to help others, so they don't have to suffer as I have done.
I certainly have no regrets, quite the opposite actually. I have felt valued and loved, which is sadly unusual for me currently. Thank you for allowing me to feel valued and an important part of a great team.
Over the last twelve months, I have seen our group grow in confidence and self-esteem, and that's before we started working with the Civic Commissioners, so we have so much to look forward to.